TOSHIBA DIGITAL & IP TELEPHONES FOR BUSINESS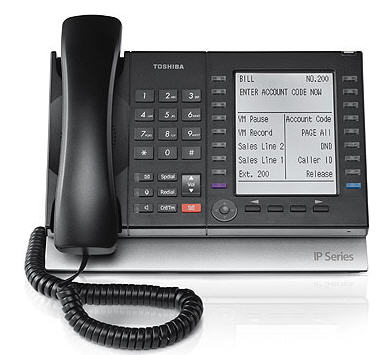 Helping you communicate better.
Your communications system is much more than a telephone network. Itís the lifeblood of your company. Itís your vital connection to current customers and new business. Itís your key to higher productivity, greater profitability, and enhanced efficiency. Itís an invaluable tool that is central to your operations from the second you open your doors to the moment you close ó and beyond.
A system that fundamental to your business deserves the innovation, versatility, and investment protection Toshiba telecommunications systems deliver. Our full line of reliable, feature-rich telephones gives you the choices you need, both now and as your business grows. And every Toshiba telephone delivers exceptional compatibility with all Toshiba systems, even if you upgrade to a larger system. So your investment is always secure.